we got a couple of emails this week that contained drawings folks had made for us.
i don't think we've ever received drawings specifically for us from strangers before, so it is odd that we got two in the same week.
check them out!
and i guess this person thinks that robbie (or "stache man") is in ear pwr... he's not, but that's ok :)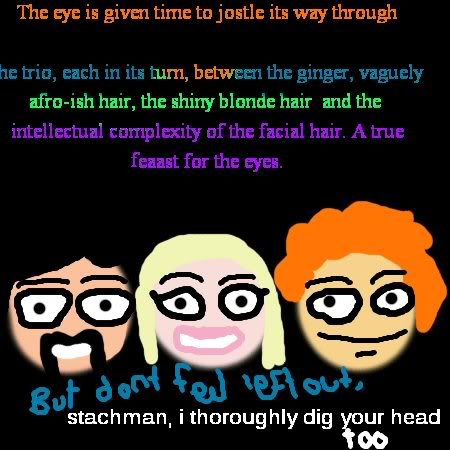 we just wanted to say
THANKS
!
if you ever wanna email us
anything
, we're happy to hear from you
earpwr@gmail.com